To open a new cash advance form you can either:
1. From the 'Employees & Payroll' module, click on 'New Cash Advance'.

OR
2. From the Employee Form, click on 'Actions' and select 'New Cash Advance' from the drop down menu.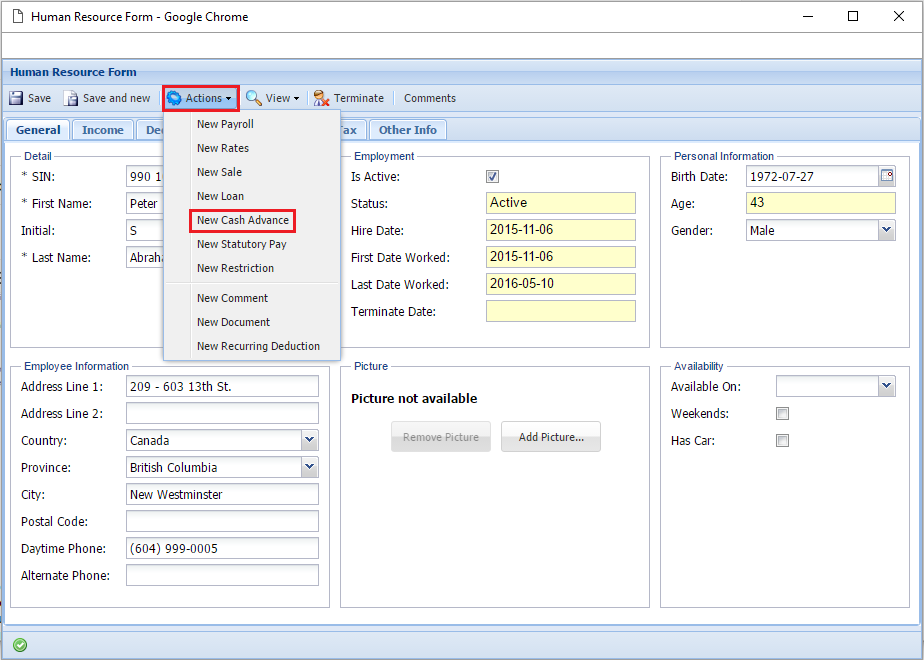 Once you have the form open:
Select the Employee (if you opened the form from the Employee's record, the Employee name will already be selected and cannot be changed).
'Date' will default to the current date.
Enter the amount for the advance.
When the form is complete click 'Post' to record the cash advance or 'Post and new' to record the current cash advance and load a new form to record another cash advance.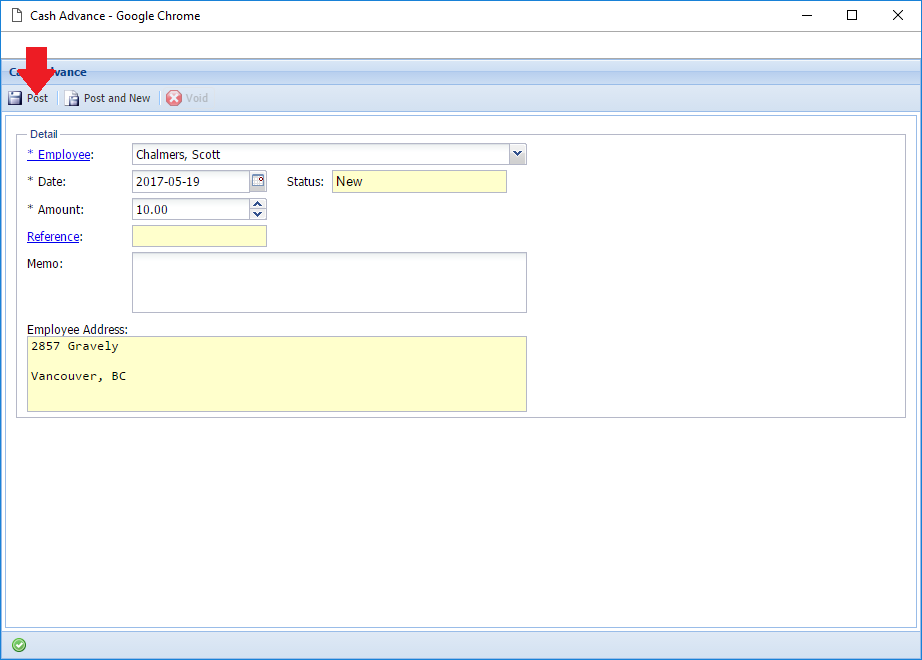 Required fields are labeled with an asterisk ( * ).