To open a new restriction form you can either:
1. From the 'Employee & Payroll' module, click on 'New Restrictions'.

OR
2. From the Employee Form, click on 'Actions' and select 'New Restriction' from the drop down menu.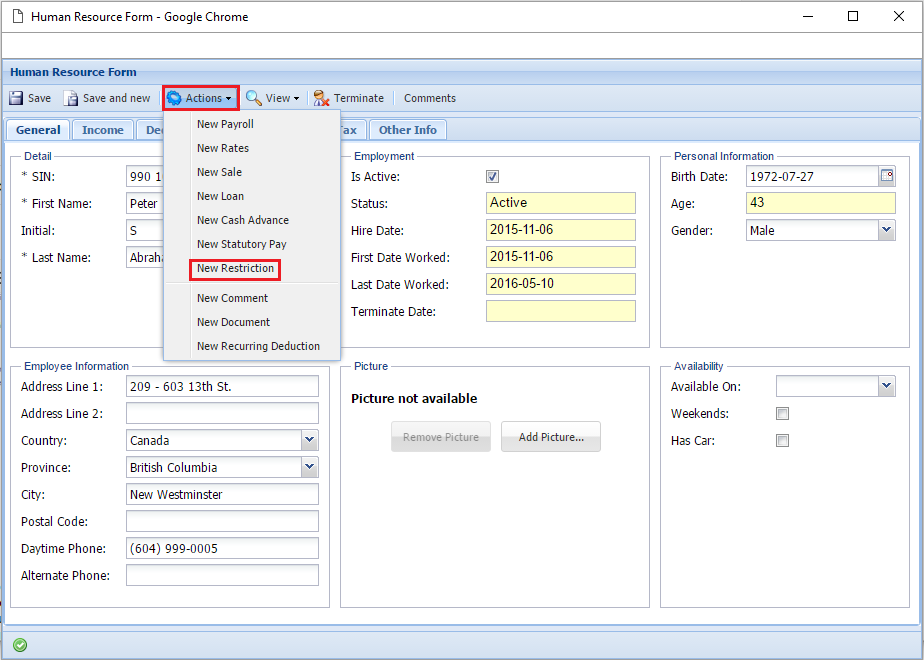 Once you have the form open:
Select the Employee that the restriction applies to (if you opened the form from the Employee's record, the Employee name will already be selected and cannot be changed).
Select the Customer that the restriction applies to.
Select the job site(s) that the restriction applies to.
Add any notes regarding the restriction. (e.g. Reason for restriction). Max. 250 characters.
The 'Allow This Worker' check box can be used to allow an employee/worker to be added to a work order for a specific Customer and/or Site(s) if that employee/worker has a previous 'Active' restriction that applies to All Customers and All Sites (i.e. that employee/worker can ONLY be added to work orders for the specified Customer and/or Site(s)).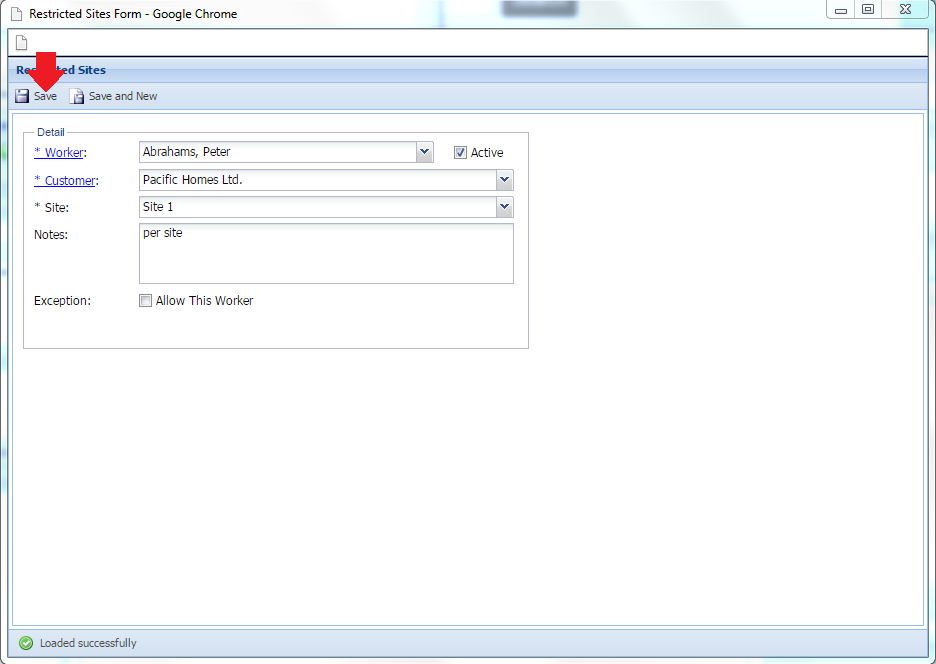 Click 'Save' to create the restriction or 'Save and new' to create the current restriction and load a new form to create another restriction.
Required fields are labeled with an asterisk ( * ).