To open a new customer rate form you can either:
1. From the 'Customer & Sales' module click on 'Customer Rates List' and then 'New'.


OR
2. From the Customer Form, click on 'Actions' and select 'New Rate'.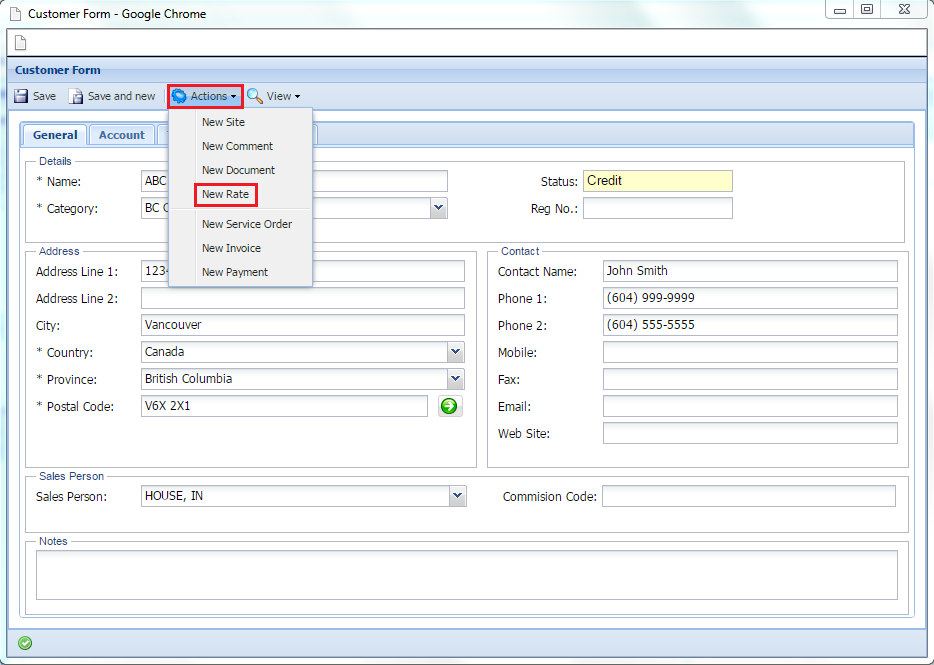 Once you have the form open:
Select the Customer from the drop down select list (if you opened the form from the Customer's record, the Customer name will already be selected and cannot be changed).
Select the service from the drop down select list.
Enter the 'Pay Rate' and 'Bill Rate'.
When the form is complete click on 'Save'.