See also - Paying multiple employees (batch payroll)
To pay an individual employee:
From the 'Employees & Payroll' module, click on 'Employee List' and open the desired Employee Form by either clicking on the number in the 'Id' column or by double-clicking on the employee's name.

At the top of the Employee Form click on 'View'. Hold the cursor over 'Accounts' and select 'Accrued Wages'.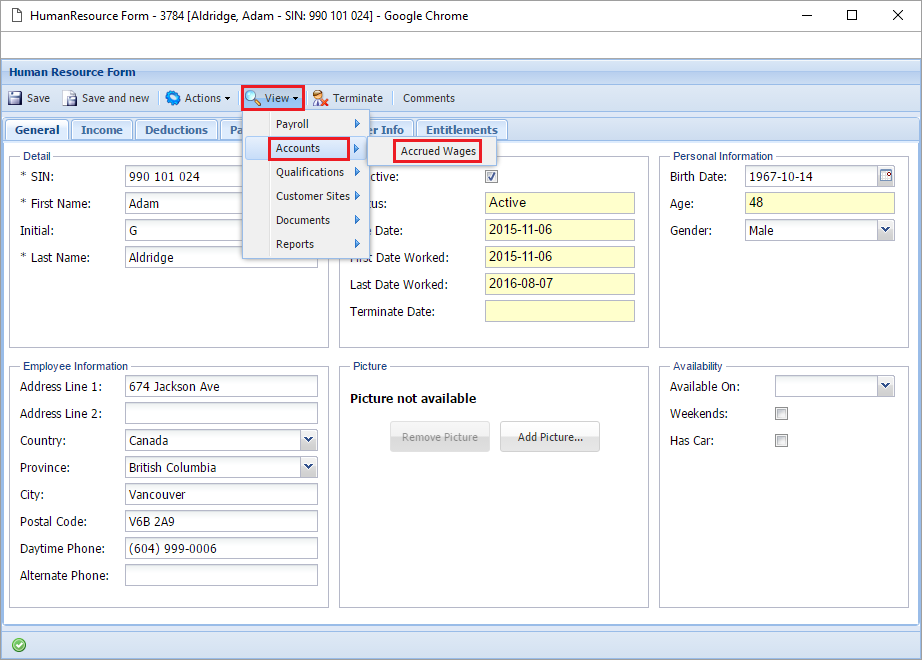 On the Wages Payable form:
Confirm the 'Payment Method' (this will default to the payment method that appears on the 'Payroll' tab of the Employee form).
Select the 'Payment Date' (this will default to the current date).
Select the 'Income' and/or 'Stat Holiday' items to be paid and any applicable 'Deductions' by checking or un-checking the box beside the items.
Click the 'Payroll' button at the top left corner of the window.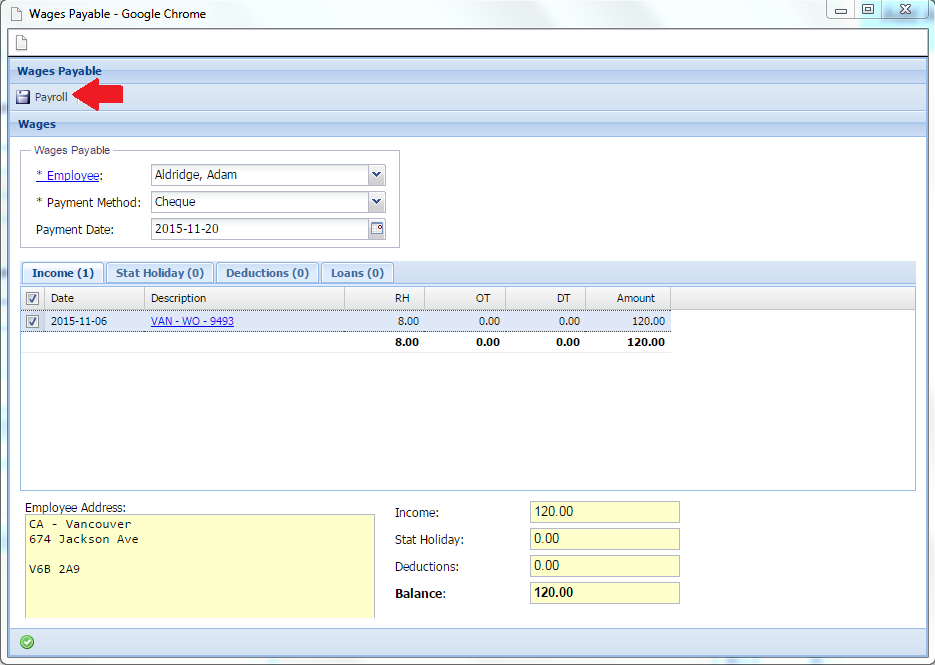 Review the Pay Cheque Form.
Click 'Post'.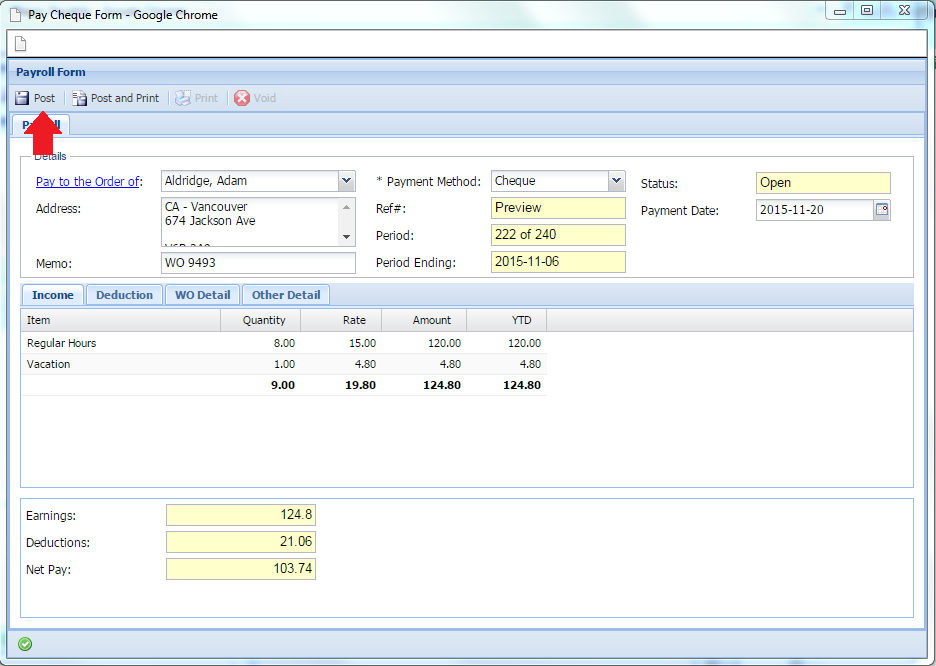 If the employee is being paid by cheque, confirm the next cheque number is correct.
Click 'OK'.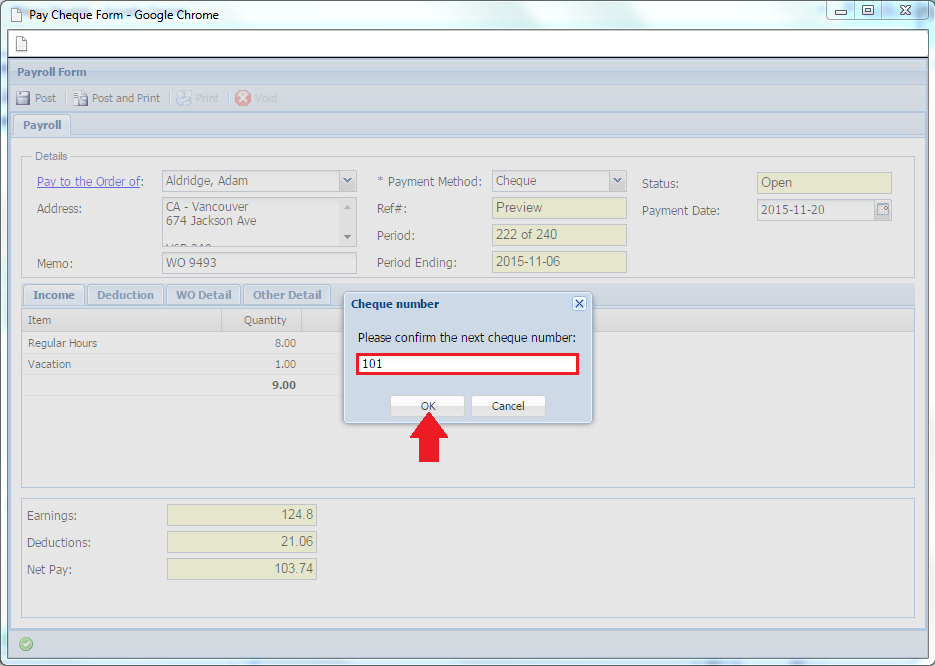 See also - Paying multiple employees (batch payroll)